1/27
PLUS Communications Announces 24 Promotions, Names New Partner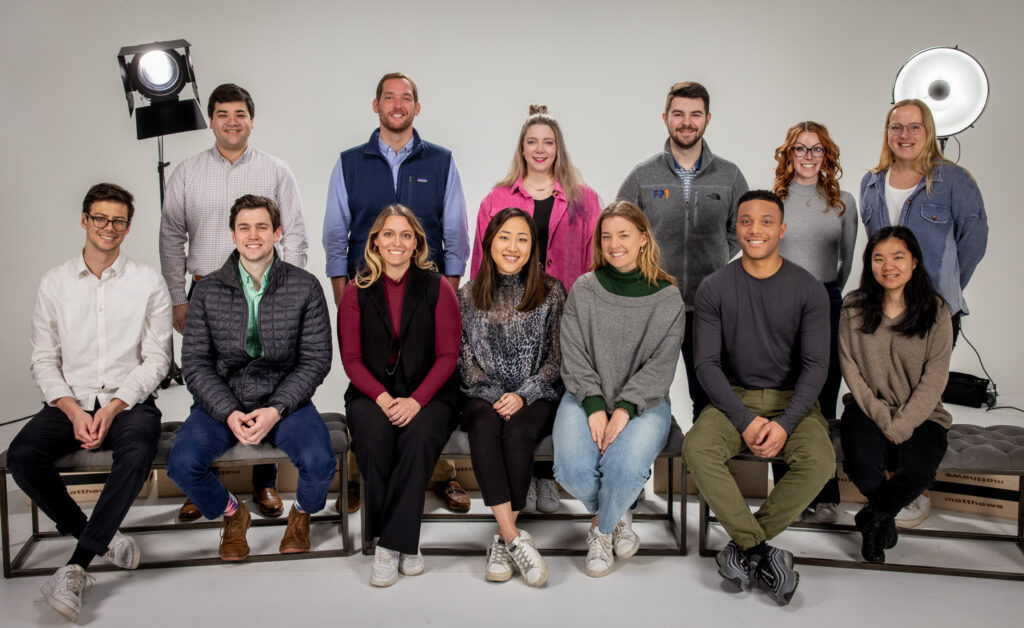 Front Row: Zachary Tayman, Collin Rountree, Jaclyn Orlando, Samantha Chen, Annie Curtiss, Dejaris Holt, and Holly Pimentel-Kapsimalis. Back Row: Hunter Goh, Cody Sanders, Madeline Peterson, Ryan Dysart, Caitlyn Githens, and Emma Likly.
Arlington, Va. – PLUS Communications, a beltway-based public affairs firm, today announced 24 promotions across its public affairs, digital, research and operational departments, including naming a new partner who has long led the firm's research and competitive intelligence arm.
"We are proud to announce the promotions of 24 members of our team who all have played an instrumental role in delivering wins on behalf of our clients," said Danny Diaz, founding and managing partner at PLUS Communications. "PLUS' team of dedicated, hardworking professionals will continue to help drive our firm's success and growth into 2023 and beyond."
PLUS Partner Jim Landry continued, "When it comes to our competitive intelligence capabilities, our in-house team of experts has decades of experience conducting research, analyzing complex issues, and synthesizing information. Our team builds out actionable information that helps inform our efforts and decision-making to best advocate on behalf of our clients."
A full list of recent promotions can be found below:
PLUS Communications now has more than 200 employees representing nearly 200 clients – from Fortune 100 companies to trade associations and non-profit organizations across a wide variety of industries. Over the past three years, PLUS has been recognized with some of the communications and PR industry's highest accolades, including being named a finalist for the Best in Public Affairs Campaign Award given by PRWeek and winning multiple SABRE Awards.
To learn more about PLUS Communications, click here.
---
---