9/25
Stay Ahead of the Curve – Competitive Intelligence
By: Jim Landry, Melissa Davis and Daniel Vu
Online culture has led to a never-ending appetite for new, interesting content coupled with ready access to a broad range of information with which to create that content. This presents both risk and opportunity to individuals and organizations who participate in the public sphere. Those who understand and effectively leverage that information increase their chances of success. Those who do not understand the landscape and their own vulnerabilities often find themselves on the defensive, reacting rather than driving the conversation.
Competitive intelligence provides the information to tell your story and prepare for inevitable criticism.
Communications tactics, from social media and blog posts to op-eds to television advertising, begin with compelling and accurate information. An op-ed in the Washington Post is useless if the claims made in it are easily debunked. The expensive television ad risks getting pulled off-air if the messenger has a controversial past. Certainly, your staff time and budget are wasted, but this pales in comparison to the embarrassment and reputational damage that can occur without preparation.
Headlines of the entertainment industry and professional sports teams failing to conduct basic due diligence surface regularly, a reminder that while you may not be engaged in competitive intelligence, you can be sure someone else is. Alternatively, by compiling a member of Congress' past stances on an issue, a client can be prepared for an upcoming hearing. An opponent in a public affairs campaign can be held accountable for past inconsistencies. A grassroots effort can be supplemented by identifying unexpected allies. That's why at PLUS Communications, competitive intelligence is at the heart of our campaigns, informing strategy and driving tactics.
Our competitive intelligence team brings a meticulous, analytical approach that has been refined over thousands of hours reviewing news coverage, public records and social media activity for Fortune 500 companies, trade associations and high-profile political campaigns. We understand that finding and compiling the information is only half the battle and that a stack of paper or a large Microsoft Word document doesn't qualify as "actionable intelligence." Our research is analyzed and packaged in a communications-friendly format that can be quickly deployed via a broad range of communications products.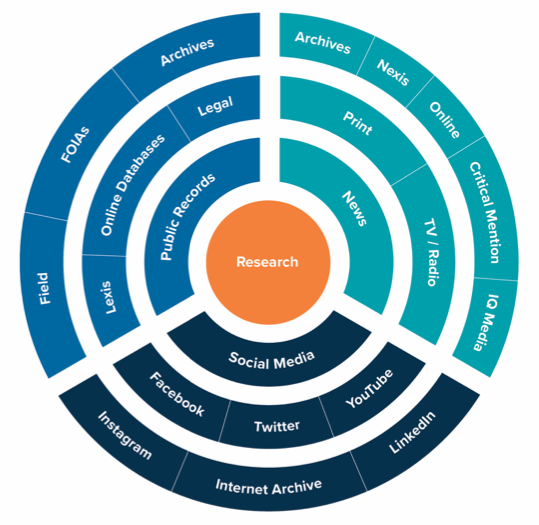 There's an old saying attributed to Benjamin Franklin: "By failing to prepare, you are preparing to fail." Omitting competitive intelligence from your campaign plan is doing exactly that. Are you launching a new campaign or making a big announcement? Have you researched the landscape to understand vulnerabilities and opportunities? Reach out to PLUS Communications let us help you prepare to succeed.
---
---