1/26
Looking Back At 2022: PLUS By The Numbers
We're taking a look back at PLUS "by the numbers" in 2022, recognizing the great work from our hardworking team of professionals across all departments – digital, design, public affairs, research, advertising, and production – who have fueled successes on behalf of our clients.
TEAM:
Last year, we continued to expand service offerings for our clients – including opening two new offices, one in Richmond, Virginia and another in Austin, Texas. PLUS has also grown to more than 200 team members, and this year we were proud to announce 47 promotions across all departments and levels.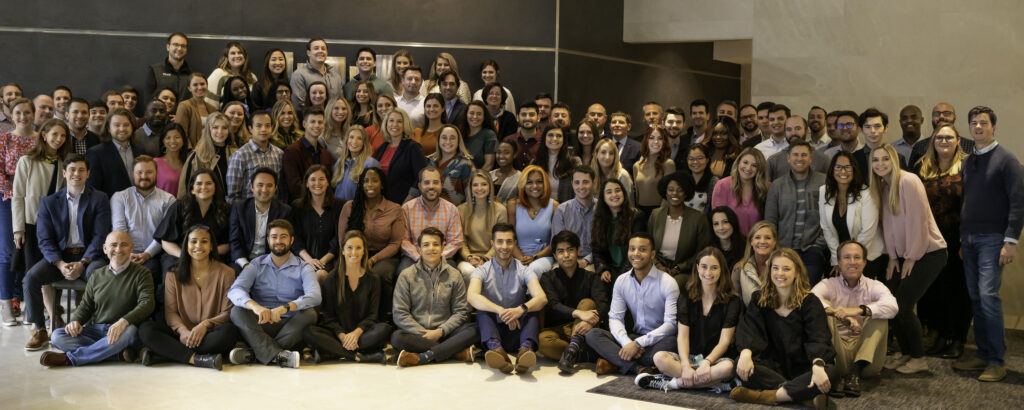 PUBLIC AFFAIRS:
With a deep understanding of how Washington, state capitals and regulatory bodies operate, our seasoned team of public affairs professionals create and execute strategic campaigns that shape public perception of an industry or issue and help frame complicated messages for our clients. Informed by the latest thinking and intelligence from the political and communications worlds, we've produced a series of deliverables across client accounts to help drive their goals forward in 2022. 
More than 900 press releases
More than 1,100 opinion pieces
More than 250 blog posts
More than 800 interviews and events
Dozens of legislative victories in Washington D.C. and statehouses across the country
RESEARCH:
Our in-house competitive intelligence team worked with clients across the country in a range of industries, keeping them informed and prepared. Whether they're synthesizing information from public records or conducting in-depth examination of news coverage and online sources – our team builds out the actionable information needed to inform and guide our clients' efforts.
Nearly 250 vetting reports
About 30 research books and investigative projects
ADVERTISING & PRODUCTION:
Storytelling is a key part of driving success for our clients. In 2022, our production team covered significant ground in telling our clients' stories and helped our firm take home some of the highest awards and accolades in the industry while doing it.
151 television spots
572 digital spots
Nearly 572 hours of footage
DIGITAL ADVERTISING:
PLUS' expertise in online advertising has helped take our clients to the next level in telling their stories. We look forward to continuing to push our limits with our cutting-edge technologies to reach even greater heights in 2023.
More than 100 clients
More than 25 vendors
More than 1,200 campaigns
6,000 unique ads trafficked
150 client facing advertising metrics dashboards
DESIGN:
Our design team creates unique, eye-catching digital ads and graphics that help drive awareness and impact for our clients. Our award-winning graphic design team has been praised across hundreds of companies for our innovative capabilities and has continued to deliver top-of-the-line collateral this past year.
More than 3,400 social ads
179 print ads
1,323 reports and infographics
Nearly two dozen GIFs
241 logos
More than 824 webpages
WEBSITE:
The sky is the limit when it comes to our in-house website development capabilities. We're proud to have taken our clients' digital properties to new heights in 2022 with extensive development, design, and custom functionality.
More than 60 sites built
More than 800 pages built
EMAIL TEAM:
External communication is a critical, daily component of delivering our clients' messages. Our email and peer-to-peer (P2P) texting campaigns help us create a surround sound effect to drive messages to audiences and increase engagement.
29,241,400 emails sent
2,527,707 P2P texts sent
In an ever-shifting political and economic landscape, PLUS continued to adapt and grow to meet the needs of our clients and deliver hard-fought wins in 2022. Learn more about the PLUS Communications team here.
---
---