---
A strong public affairs campaign doesn't happen in a vacuum – which is why at the heart of every effort you'll find the groundwork laid by competitive intelligence.
Our in-house team of experts have decades of experience conducting research and analyzing complex issues – synthesizing information from public records, news coverage and online sources into a digestible, communications-friendly format. We have done work in almost all 50 states and are able to navigate records and databases unique to each, as well as those at the local level.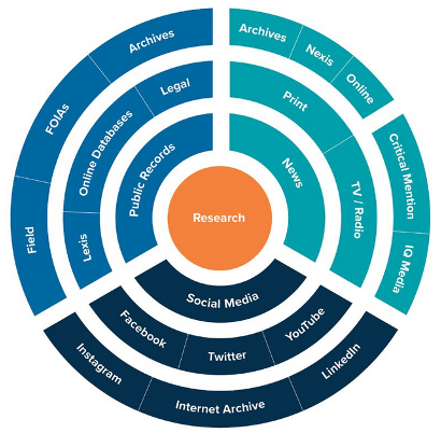 We build out the actionable information you need to strategize and inform your efforts: a competitive intelligence report of an issue's landscape or a competitor, which informs an effort's decision-making and a vulnerability assessment prepares clients to handle crises before they're public or after the fact.
Our portfolio of clients and projects – including Fortune 100 companies, high-profile executives, leading trade associations and hotly-contested political campaigns – exemplify the versatility of our capabilities and demonstrate the range of complexity we tackle.
---
Get + to our list.
"*" indicates required fields