9/21
PLUS Team Traveling Near and Far This Summer
From Alaska to Austria, from the Mona Lisa to Mount Crested Butte – many of our PLUS team members had some exciting travels this summer.
Here are some highlights from our team's travel adventures near and far:
KC Jones Dennehy – Colorado
KC traveled to Colorado and hiked Mount Crested Butte, also known as "Colorado's Last Great Ski Town." The peak of Crested Butte Mountain is 12,162 feet!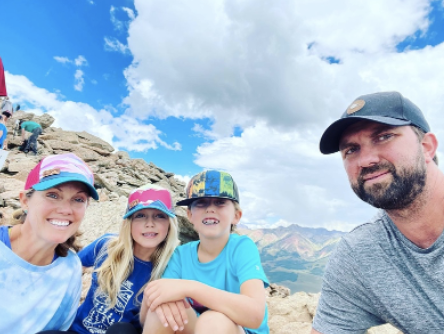 Nick Gay – West Virginia
Nick traveled to West Virginia in August where he attended a wedding and went horseback riding for the first time.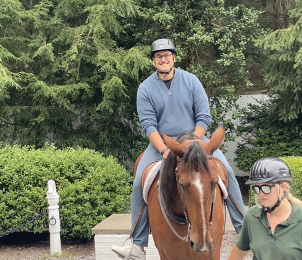 Kelley Robertson – Austria / Germany
Kelley visited Zupspietze – the highest point in Germany where you can see Italy, Austria and Switzerland. The Austria–Germany border runs over its western summit.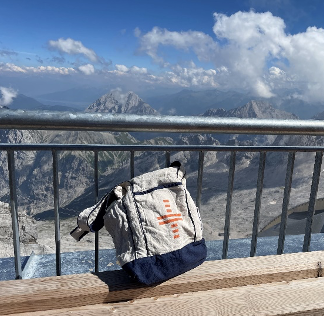 Jamie Wren – Washington D.C.
Jamie stayed local and had a mini vacation in D.C. with her niece and nephew who visited from North Carolina. They attended their first major league baseball game, visited the White House and checked out a new art exhibit at the Renwick.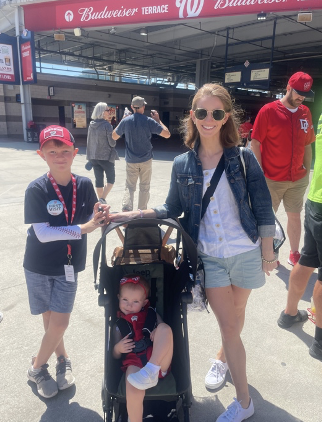 Cody Sanders – Colorado
Cody traveled to Colorado where he hiked 14-plus miles over four days in Rocky Mountain National Park at peak elevation. "My most memorable experience was hiking across snowpacks on July 4th due to the elevation. Beautiful country!"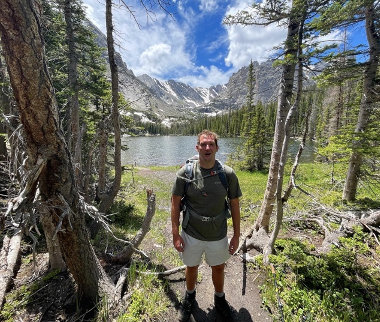 Gretchen Kepley – Alaska
Gretchen traveled to her hometown of Ketchikan, Alaska, to spend time with family and attend her high school reunion. The highlight of her trip was on the last day when they went fishing: "While I didn't win the Kepley Family Fishing Competition, I did catch a mean halibut!"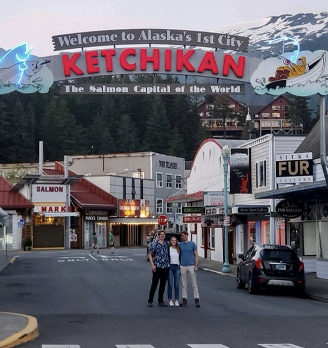 Michelle Bowling – Italy
Michelle traveled to Italy with her best friend, indulging in a food tour in Rome with folks from all over the world and scaling heights to reach a beautiful vista in Positano. "If you are ever visiting Positano or the Amalfi Coast, be prepared for the trek to your Airbnb or hotel. We ended up having to climb a cliff with our suitcases to reach our Airbnb. But it was worth it!"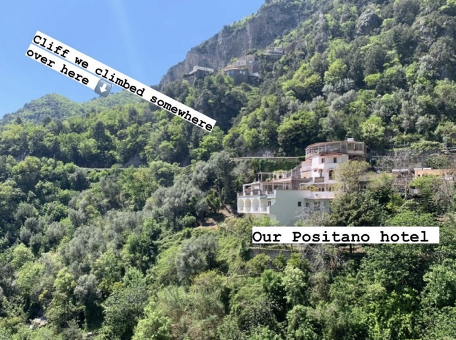 Joe Mansour – France
Joe traveled to France and had a wonderful time exploring the sites, including a castle in Burgundy and a chateaux in the Loire Valley. "Eli (his four-year-old son) picked up a knight's helmet and was the talk of the town!"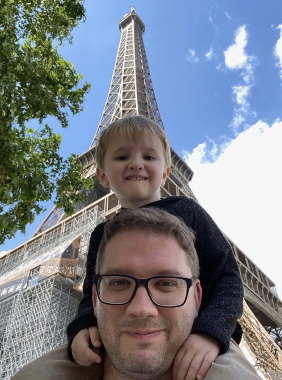 Emily Romero – France
Emily also traveled to France where she took a stadium tour of the Le Parc des Princes, home arena to the Paris Saint Germain futbol team. As a big art and fashion lover, Emily visited the Louvre Museum and Haussmann-Opera Saint Lazare. "The highlight of my trip was meeting new people, trying new foods and drinking lattes all day!"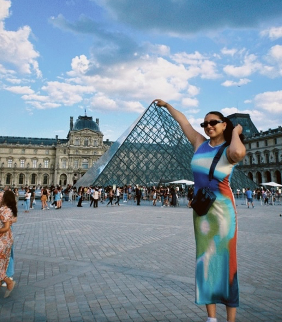 Jim Wildman – Colorado
Jim Wildman also took his travels out West to Colorado. "I had an awesome time while visiting my son in Denver, including the ascent of a fourteener."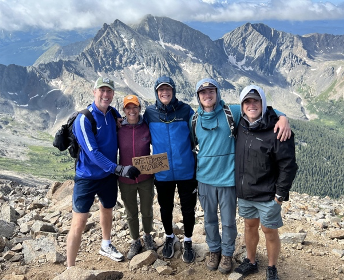 Athina Lawson – Egypt
Athina Lawson traveled to Cairo, Egypt in June. Her most memorable experience was visiting the pyramids.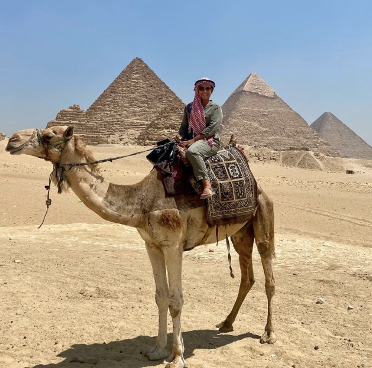 Charles Pflieger – Colorado
Charles also traveled to Colorado this May. "I got to see my little brother graduate from college and see Stevie Nicks with my brother, mother, and step-dad."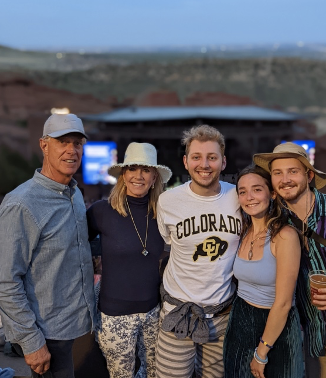 ---
---