4/9
PLUS Communications Turns Three
In the three years since PLUS Communications' founding, we have expanded into new and exciting communications arenas and provided innovative, bipartisan solutions to our corporate clients – all while navigating the unprecedented trials and tribulations of COVID-19 pandemic. During this time, we're fortunate to have substantially grown our team adding new talented individuals. We now have more than 175 employees representing over 125 clients ranging from Fortune 100 companies, trade associations and non-profit organizations across a host of industries. It's hard to believe that this is still only the beginning of PLUS' journey, and we look forward to the many years of exciting challenges and successes that lie ahead.
This March, we welcomed our full team back to the PLUS office as mandates have been lifted and COVID-19 cases are steadily decreasing. We are thrilled to have our team back in the office to collaborate, learn, and continue executing thoughtful strategies to secure client wins. PLUS is also preparing to expand its current office space significantly. While some firms have shrunk their commercial footprint during the pandemic, we're still growing, and we're ready to take on even more clients and team members.
In the short time since PLUS' founding, we've received many of the highest accolades in the communications industry. At the beginning of 2022, we were recognized as a finalist for the Best in Public Affairs Campaign Award. Several members of the PLUS team were honored to be in New York City for the annual PRWeek Awards, where the firm was recognized.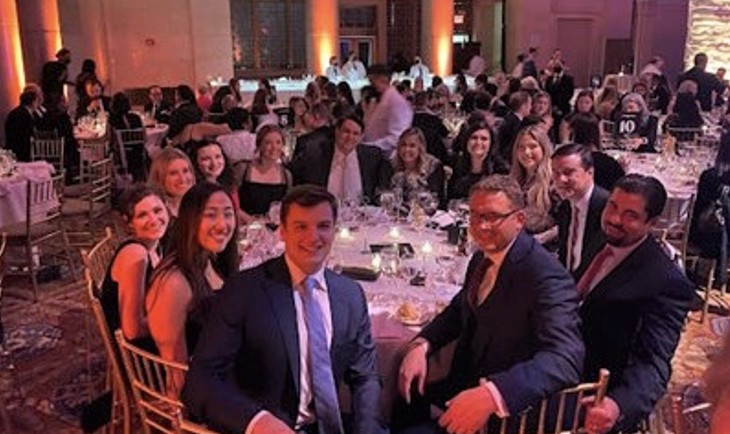 PLUS was also recently named a finalist for seven Campaigns & Elections' Reed Awards, including Grassroots Advocacy Public Affairs Firm of the Year, and for our advertising and advocacy campaigns for FWD.us and the American Health Care Association (AHCA). This included "Best TV Ad for a Public Affairs or Issue Advocacy Campaign" and "Best Grassroots Advocacy Social Media Campaign." Industry recognitions are a reflection of the hard work and dedication of our growing team, and especially the clients we are grateful to work for. We look forward to earning even more success stories for our clients and continuing to serve as a trusted leader in public affairs.
The remarkable achievements made by the PLUS team in just three short years is indicative of the creativity, hard work and sheer vigor of everyone who has contributed to the firm since 2019. PLUS' successes have shown us that with diligence, collaboration, mindfulness, and precise execution, anything is possible. We're immensely proud of our accomplishments and appreciate all the people, associations, organizations and businesses that have put their trust in us along the way. Here's to three years!
---
---