11/5
Not All Heroes Wear Capes
In the midst of the Nationals' dramatic and awe-inspiring World Series win last week, Bud Light seized on a viral moment of their own, when a Nationals fan now-famously took a home run ball to the chest instead of sacrificing the Bud Lights he had in each hand to make the catch.
In the hours that followed, Bud Light put on a clinic in cross-channel marketing, launching social, paid television and even utilizing offline tactics, such as flying the fan down to Game 6 in Houston to reprise his role in the outfield.
Utilizing our own social media monitoring team, and in partnership with Deep Root Analytics and their paid and earned media audience measurement tools, we took a look at the results of this effort, and they are impressive.
The campaign started with rapid response social, where Bud Light posted the beer hero as seen below, and saw skyrocketing engagement.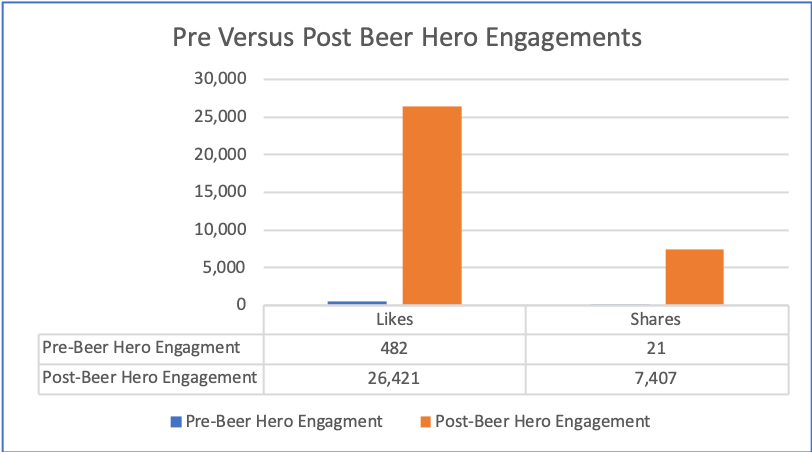 Building on that success, they marshaled a full-fledged campaign by sending their newfound hero to Game 6 and crafting paid commercials around it. Because of this viral effect, and his reappearance in Game 6, they were able to generate significant, additional earned media.
Paid TV Commercial
Earned Media
Based on Deep Root's paid and earned media audience measurement tools, we can see here that, in both the Houston and D.C. markets, Bud Light used earned to extend the reach of their paid effort by over 30 percent.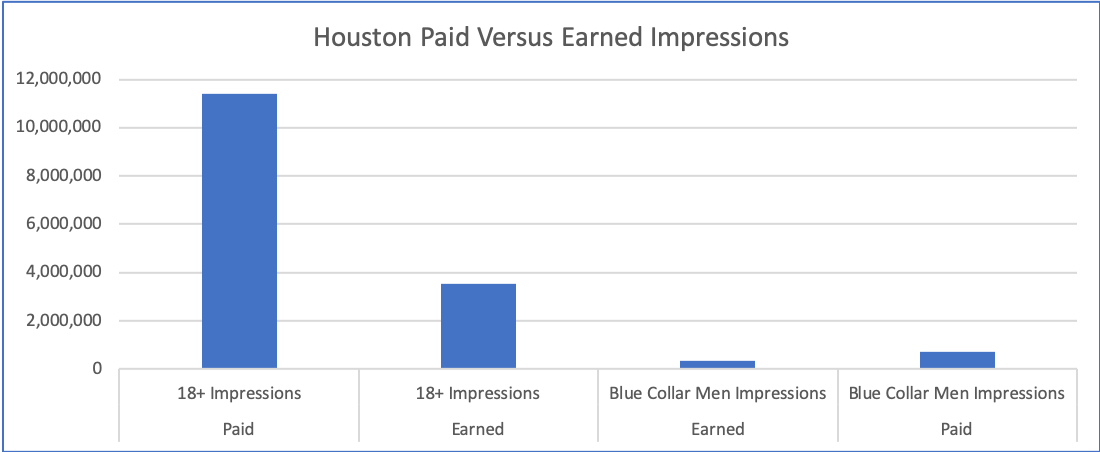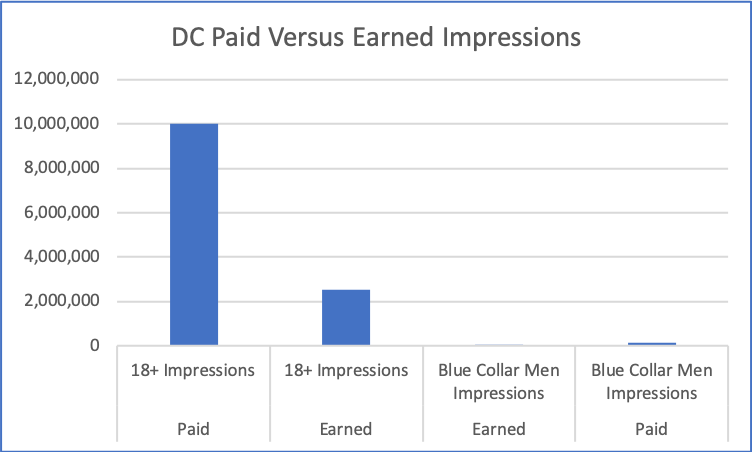 Through combining online, offline and traditional paid tactics, Bud Light was able to significantly expand their footprint in the World Series.
Continued Engagement
ABOUT PLUS
PLUS Communications is a Beltway-based consulting firm specializing in coalition building, grassroots mobilization, advertising, digital engagement, message development and media relations. Distinguished for our campaign-style approach to issue-based efforts, we bring a results-oriented mindset to every project: You either win or lose. Period.
ABOUT DEEP ROOT
Deep Root is an audience-powered analytics company that does four things: identifies your organization's ideal audiences, analyzes how they consume media for optimal advertising, integrates them into platforms for linear, addressable and digital ad delivery, and measures how your audiences are being impacted by paid and earned media.
---
---