10/25
Digital Advertising Series: Live Sports Inventory
At PLUS, fall means football (sorry, pumpkin spice).
For the next six months America's eyes will be glued to television screens consuming live sports. From football to basketball, baseball to hockey, there is a wealth of inventory for advertisers to capitalize on.
And while the pandemic may have slowed in-person tailgates, it accelerated a boom in viewers tuning in from home. Last year, 92 of the largest 100 television audiences came from live sports – with nearly 60 million Americans (17 percent of all viewers) opting to cut the cable cord and stream their live sports content.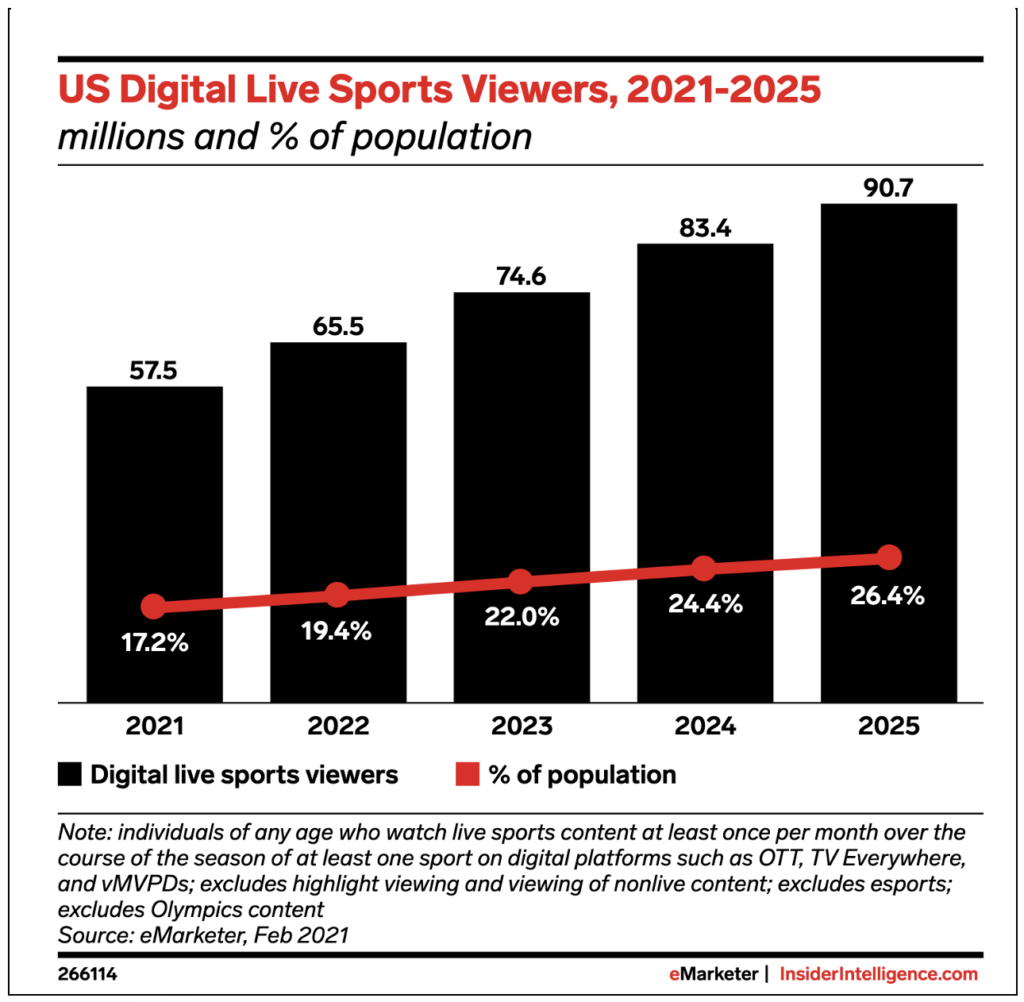 What makes live sports inventory different from any other streaming inventory? The short answer: user demographics. More than 60 percent of sports fans fall in the male 35 to 64 demographic, making this an important means for political and non-political advertisers alike to connect with a key voting group.
Against this backdrop, our team dove headfirst into testing live sports inventory sources this fall, incorporating well-known partners like YouTube TV and ESPN alongside smaller publishers like Sinclair Media Group.
So how do advertisers hit a home run in their live sports investments? The answer: it depends on the market. Costs remain fairly consistent across publishers, making the decision between partners dependent on the target geo. Whether its Wisconsin voters watching a Bucks game or Georgia voters cheering on the Braves, advertisers want the partner that has the most inventory for those teams. All eyes will be on the game – and the advertisements.
---
---