11/2
Acquired Taste: How The Right Creative Drives Leads
Choosing the right calls to action. Finding new ways to engage audiences. The digital advocacy game isn't for the faint of heart: there are many variables that impact a user's decision to click, donate or sign up.
With extensive experience in digital grassroots advocacy, PLUS has developed a set of best practices when it comes to acquisition ads. To keep this regimen in top shape for our clients, our digital advertising team took a deeper look into one crucial factor in generating leads – creative.
See our findings below:
The Ads
First, we selected Facebook acquisition campaigns that stood out in terms of design, with variants that featured contrasting colors and other marked differences. From there, we compiled a tracker that compared the following data for each ad:
Number of leads
Cost-per-acquisition (CPA)
Impressions
Amount spent
The Comparison
Next, we identified the top-performing creative and lowest-performing creative in each campaign by comparing the number of leads generated per ad by the ad's CPA.*
*Note: The ads below are mockups based on the creative we studied.
The Findings
Based on our analysis, we found:
Bold and bright is best: A color scheme with bold, bright colors is associated with a higher number of leads and a lower CPA. In the example below, the bright, colorful top-performing ad generated 115 leads. The lower-performing ad with more muted tones garnered only 18.
Top-Performing: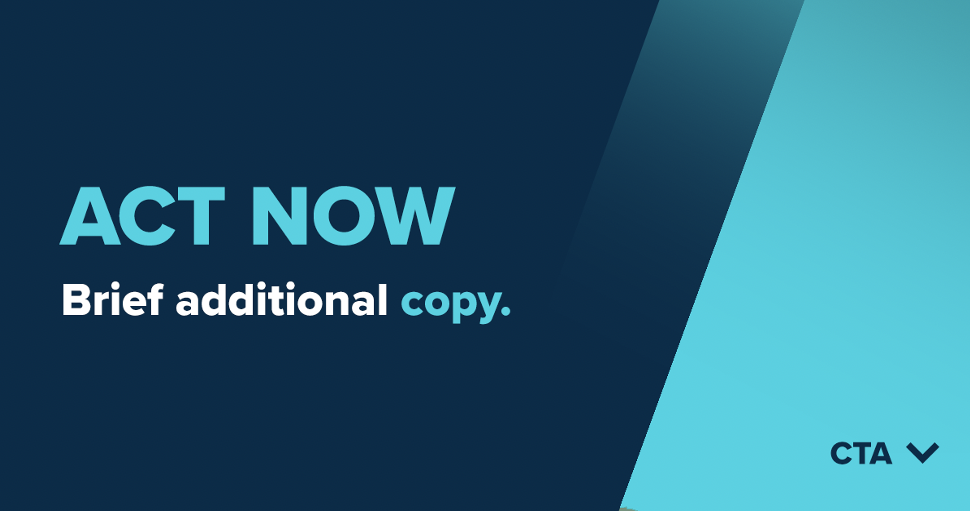 Lowest-Performing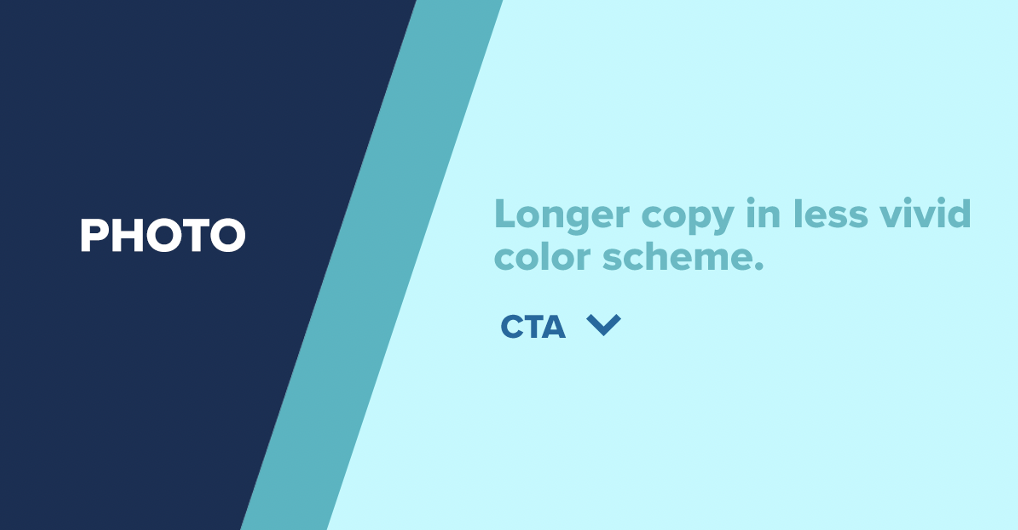 Write with an eraser: Less post copy is better when it comes to social ads – even when there is significant copy within the creative itself. The top performing variant below garnered 535 leads, while the lowest-performing ad garnered only six leads with a higher CPA.
Top-Performing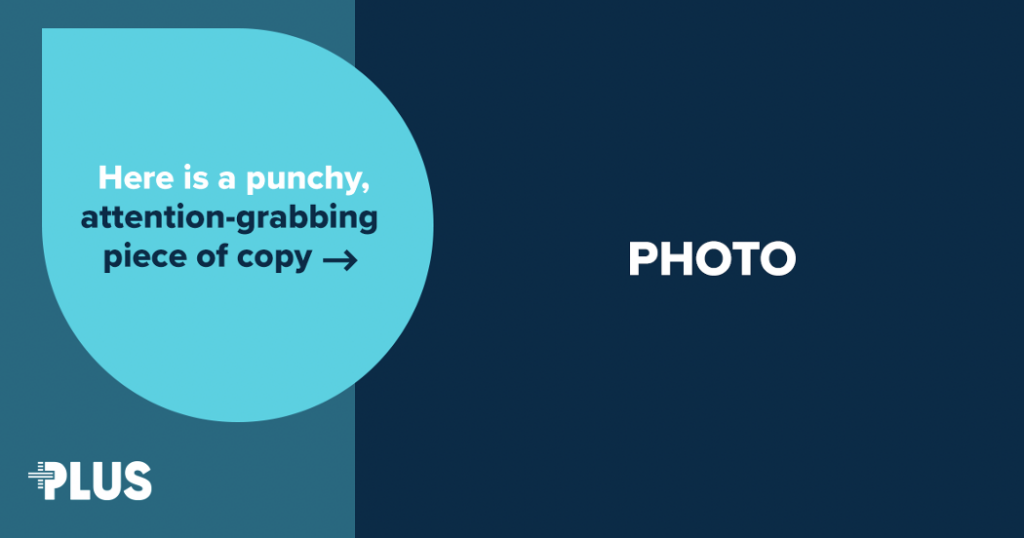 Lowest-Perfoming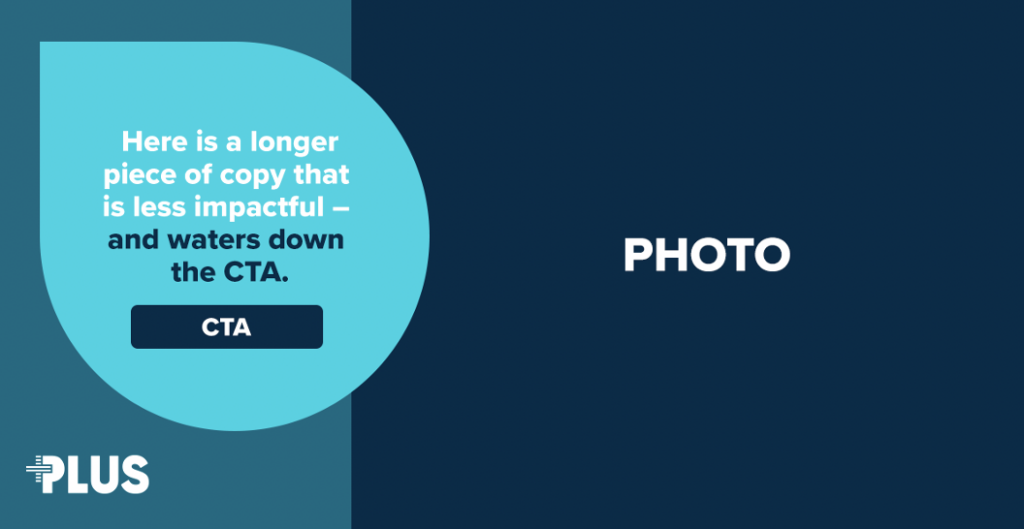 Calls-to-action belong in creative: Your call-to-action (CTA) is your direct ask to your audience. Putting it front-and-center in creative – and making it punchy – captures users' attention.
Top-Performing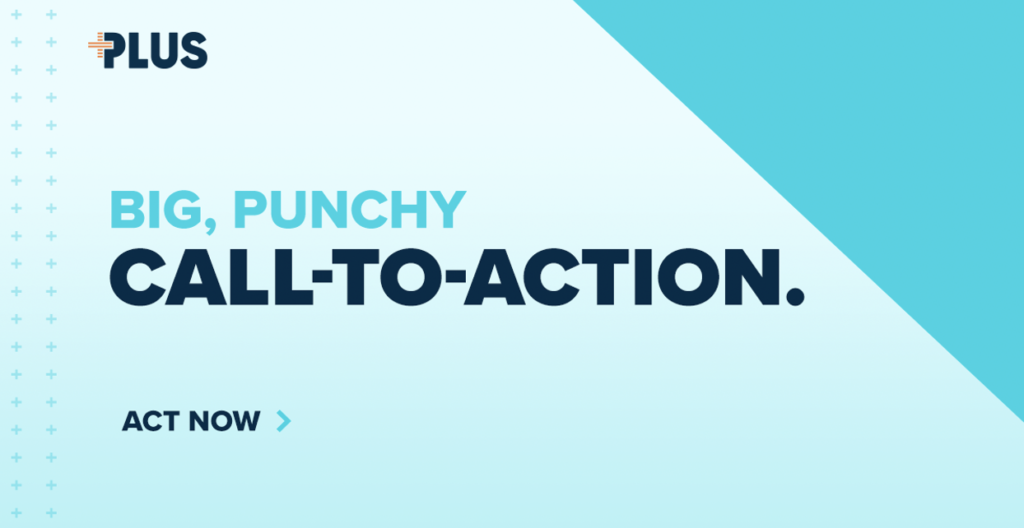 Lowest-Performing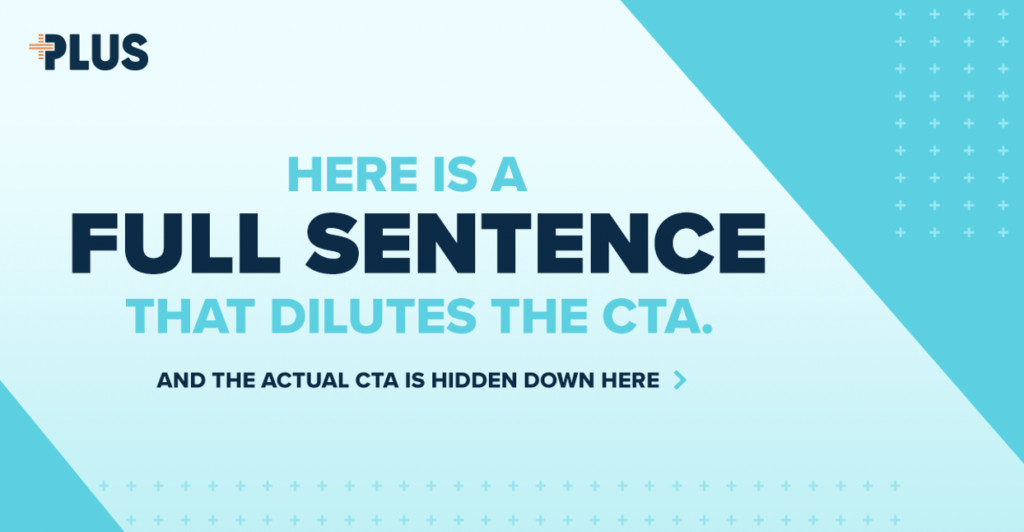 Want to know how our digital advertising team can put our expertise to work for you? Contact us.
---
---