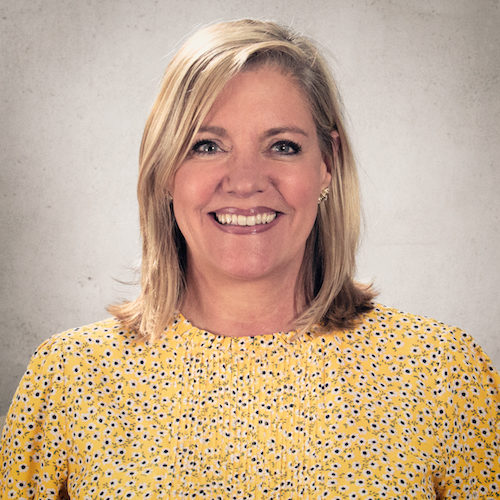 Karen Keller is the chief operating officer at PLUS Communications overseeing the operations, HR and IT functions of the firm. She has more than 25 years of experience managing the offices of C-suite executives and executive branch officials including the office of the President of the United States.
Prior to joining PLUS, Karen was the director of the Office of Special Events and Protocol at the Smithsonian Institution where she directed the day-to-day operations of the office and executed high-level events. Before that, Karen served as special assistant and personal secretary to President George W. Bush, overseeing Oval Office operations. She also served as special assistant to the White House budget director and oversaw the operations of the OMB director's office. Karen was the director of administration at the 53rd Presidential Inaugural Committee and served as the deputy to the CEO of the 2004 Republican National Convention. Karen started her career at Burson-Marsteller where she spent almost a decade – first overseeing the office of the COO and then honing her skills as an event producer.
A native Washingtonian, Karen has also lived in New York and Southern California. She currently resides in the District of Columbia.
What you may not know about Karen

Although she doesn't play, Karen is a bit of a golf fanatic and spends most of her weekends watching PGA tournaments. Her favorite golfer is Jordan Spieth, and although he has lost his game the last few years, she is waiting for a Tiger Woods-like comeback.

Karen's favorite job while working for President Bush was informing other White House staff when they were invited by the President and Mrs. Bush to join them to watch a movie in the White House theater or to come to Camp David for the weekend.